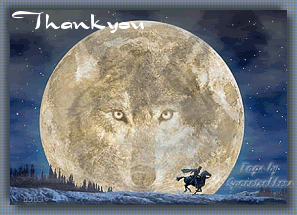 I can't believe i missed my 100th post! Dam.. how stupid can i get? So, i'm using the 101th... i mean 101st post to write what i should have written in my 100th post. Dam those numbers! They always confuse me... now you know why i was cribbing about taking maths as my IDE!!!!! Anyway... my blog turned 100 yesterday and i didn't notice (don't cry, dear bloggie, at least i am only 24 hrs late.. yes yes i know u want to delete yourself and disown me but you don't push the buttons here... i do... sorry)...
For my 100th post, I wanted to thank all those people who've actually read my blog regularly... and so here i go.. i'll try to be all senti and mushy.. pardon the humor, if there is any :)
Before i thank all you guys individually for keepin me going.. i'd like to say i wouldn't hav bothered coming so far if i didn't have your comments and your feedback :) I thank all of ya from the bottom of my socks *that is now black in colour* for your support. I will try to remember and mention each one of you. In case i forget.. please ping me and i'll add you here.. please pardon my crappy memory
Here's the list :)
Iyshu
- She is my blog maathe! She made me start the blog, helped me with the basics and has continued to read my blog along the year :) I lowe you iyshu... thanks for readin up no matter what crap i write and you always have a comment (except on a couple of occasions, for which i forgive you! :P ) . You are not only a great commenter online but also offline in class when i bug you as you immerse yourself in Harry Potter. And remember the post we wrote about each other?
Vidya
- This gal is super.. comes in flashes and gives amazing comments. Her blog updates somehow never show on my blog roll and i keep complaining that she doesn't update though she does. I'm sorry about that :P She is very keen on asking me if i update my blog and comments on posts she finds funny.. if she doesn't find them funny (Which is most of them), she doesn't comment! Sigh..
Chriz
- My very first blogger buddy :) He's super funny.. amazing fun to talk to.. keeps pulling my legs.. someday my legs are gonna come outta and then it will HIT him! Anyway.. i love his comments tho i keep retorting back. And he always has a kind word or two.. and i'd say something else about him here but he'll kill me.. so i'll keep quiet :P .. Thanks for being a great friend :)
Sindhiya
- Now.. this chick is someone i really have to apologise to. She has given the best comments on few of my posts till date. Somewhere along the line, i shoo'ed her away from my blog.. and she has point blank refused to come back again. *Gets down on one knee and yelps in pain* i'm sorry sindhiya! I hope you will become my follower again :( Missing your comments here.. really...
Swetha
- This gal is silent reader. She will screw my ass if i don't tell her about any updates i make on my blog. And she thinks i have a great sense of humor ( which i think i don't).. anyway.. she comments when she wants to and they're always nice comments :) Lowe u too ma
Thoorika
- This child will NEVER change. She s my CNB - Chief of Nonsense Bureau :P I keep tellin her also to update her blog but she keeps askin me for ideas to write on! Like i write on ideas.. i write from the bulbs i get everyday.. and her comments are always mean and sarcastic! I'm kidding.. keep readin mine gal.. even if u don't update urs.. and write more love stories ;) hahaha
Nandhini
- This DOG will never update her blog. She is THE MOST LAZIEST person i've ever met. She s an amazing writer but she thinks she's mediocre. She's good at sarcasm but she thinks she can't make a joke. She USED to read my blog. Now she doesn't. Nonsense gal. Do come back :)
Mayz
- This guy's poems are MIND BLOWING. I'm a really BIG BIG fan of his poems. He just hits you right on target. He's also an amazing blog friend... keeps insulting my hindi.. but that's ok.. because i don't know hindi.. by the end of this year i'll make sure i know more than you :P Besides.. i'm three generations younger than u.. like u said.. hahahaa
The ARC
- My blog THANGACHI... who is 5 months younger to me but talks like she's 30. This gal is another amazing amazing writer. Is frustrated with college.. like me... and is jealous of my job :) hahaha.. lifts me up when i'm down and puts me down when i'm up.. kidding ;P is currently mad at me as i haven't commented on her posts.. its ok thangachi.. i will do so
Lokpria
- She reads my blog whenever she can. She's a brilliant political analyst. Hope she maintains her blog according to her passion :) Lowe u maaaa
Vipasha
- She will comment on posts that pertain to her only :P hehehehe.. Vipasha.. please please update ur blog.. u probably won't read this post anyway :P
Pratap
- This guy never comments on the blog. Cause everytime i ask him to comment he'll comment in my chat window instead! Bloody talented designer.. does all my college projects for me :P and tells me i rant in style.. lol.. thanks for reading :)
Jammy
- I am his official biggest fan, coming in toe with Chriz who would have married jammy if he could have. This guy is hillarious and he's damn sweet. 'India's funniest blogger' :) I have nothing but respect for him. Honoured that he reads my blog too :)
Rakesh
- There are two rakesh's who comment (the 's is wrong there i know)... want to thank both of them for reading my blog :) nice to have you guys here :)
Multimenon
- Has a super blog. I love the way he writes. And he's my newest blogger friend ;) Thanks for reading man :)
Abhishek
- Super sense of homour (changed) ;).. and he always comments nice things on my blog.. :P that's y i like him.. hehehe..
Vikas
- The other IIT boy... genius in the making.. also keeps pulling my leg.. :) Thanks man..
Kitty
- Calls me Val Helsing for some reason. Nice blog friend.. gives honest comments :) Thanks
BBlurts
- Thanks for readin my blog :)
Swati
- She reads posts now and then.. radical feminist.. love her comments.. thanks dude
Keshi
- You're absolutely brilliant.. :) Thanks for readin my blog
Gerimox
- Thanks for the comments :) Keep reading my blog :)
I hope i've mentioned everyone. Others who've read my blog also have my thanks.. just ping me if i've left our ur name.. i'll add it asap! :)
Yes yes, a very mushy post.. violation of another resolution :P hahaha.. Thanks guys! You rock! :)