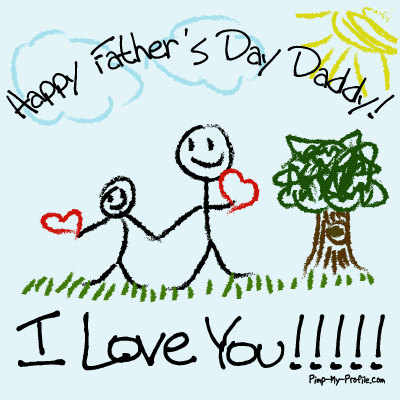 When this daughter completely forgets about father's day, Father P is upset. Then she remembers it today and decides to wish him a belated father's day
Me: Belated Father's day wishes
Father P: That's it? No gift?
Me: I got myself 2 pair of jeans
Father P: How is that a gift?
Me: I didn't make you to spend on it.
Father P: How considerate of you. Anyway, thank you for not remembering. What's the point of writing about me on your blog, making me famous and then forgetting me on father's day.
Me: I didn't forget you. I just forgot Father's day. By the way, we need to pay college fees today.
Father P: *mumbles* And i thought i didn't have to spend. Hey, didn't you say some friend of yours got spot selected for the course?
Me: Yeah. Your daughter wasn't one of those spot selected candidates though.
Father P: You don't have to tell me. I know how brilliant you are. I just wish.... sighh. no point..
Me: Wish what?
Father P: That i could've spot selected my daughter. Mind you, you wouldn't have even been shortlisted for the post.
Me: Oh and what questions would you ask them when they came for the interview?
Father P: That's easy. Just two. Both questions to which you don't know the answer to. "When is my birthday?" and "When is Father's day?"
Me: *shakes head* sigh!